Al-Sharif Group & KEC Ltd. Company is a Joint Venture (JV) between – Power Line Contracting Company (Saudi Arabia) and KEC International Limited (India). This JV is a limited liability Company registered vide commercial registration num – 4030131490. The Company is successfully executing turnkey infrastructure projects for Power Transmission and Distribution works in Saudi Arabia and has recently also entered Cabling business. The primary customer in Saudi Arabia for this JV Company is Saudi Electricity Company (SEC). In Saudi Arabia, the Company has been in this business since 1997 corresponding to Hijri 1418 and secured orders of approx. SR 9.3 billion till date.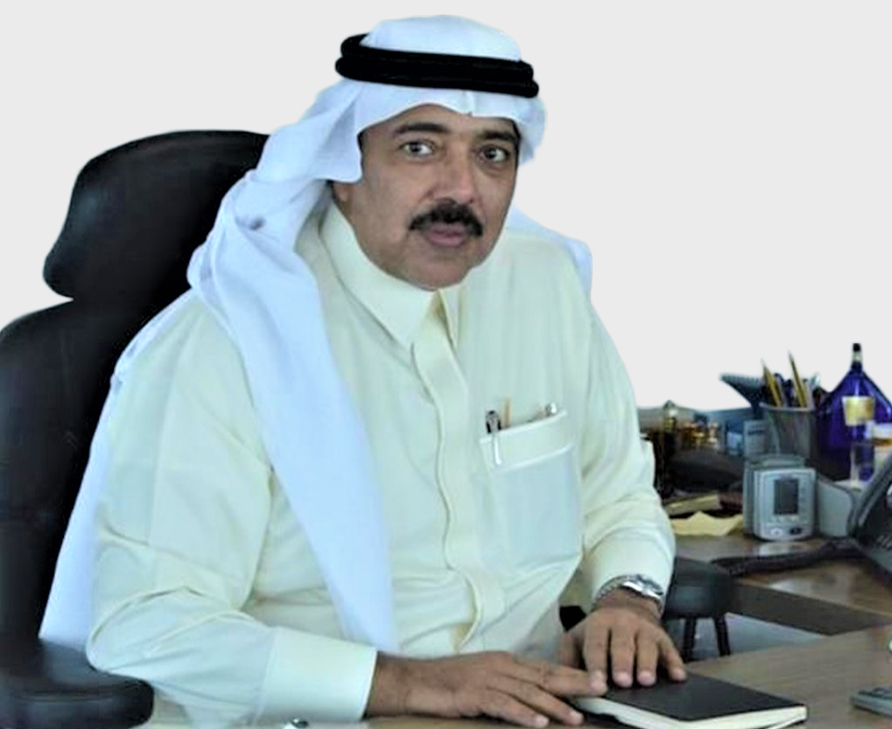 Eng.Abdulaziz  Al Nasser (may Allah have mercy on him) 
Al Sharif KEC Previous Chairman
The motive of establishing Al-Sharif & KEC Ltd. (ASKEC) was to become a strong addition in the field of Over Head Transmission Line from 110kV up to 380kV, Substations, Distribution and Under Ground Cables Works as EPC Contractor and Maintenance of all types of OHTL from 110kV up to 380kV. Since the onset, we realized that accomplishing our objectives comes from belief in the idea, strong will, and persistence with the spirit of taking the 
initiative and hard work based on scientific and practical experience which should be supported by qualified staff. Our culture and values take foremost priority and remain the main reason to motivate us. Our values and principles are not compromised since they are guided by values in our internal affairs and maintain pace with international developments in our field of activities. Since its establishment, the Company took upon itself the path of development across several fields including Power System Networks and began the search for a tool to enable us to achieve success one after another and be a strong addition to our society and to provide our homeland with projects that will remain. Our record of excellence and success paved the way for us. As ASKEC, our goal is to be the best in everything we do. We have a team of professionals and specialists from diverse backgrounds who can defy the odds and exceed all possible limits. Hence, we assure high-quality work which is the basic characteristic of all aspects of our operations – from the planning stage until the handing over of projects. In addition to achieving the greatest possible value, we are able to create more opportunities and participate in development. Thanks to God, the team spirit, confidence and faith in ASKEC are the secrets of our success.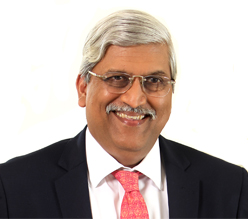 Vimal Kejriwal
KEC Managing Director & CEO
Mr. Vimal Kejriwal is the Managing Director & CEO and a Member of the Board of KEC International Limited. Additionally, he serves as a Director on Board of SAE Towers Holdings LLC, USA, a wholly owned subsidiary of KEC International Ltd.With more than four decades of rich & diversified corporate experience including 20+ years in KEC, Mr. Kejriwal has received numerous honors and
accolades. He has significantly contributed in turning around KEC into a highly profitable company. He has also been instrumental in successfully bolstering the company's international exposure. Under his initiative and direction, apart from entering 19 new countries, KEC also acquired SAE Towers headquartered in USA having factories in Brazil and Mexico. With this acquisition, KEC became the largest globally operated tower manufacturing company in the world. In KEC, consistently for the past three years he has been lauded and recognized with the "Outstanding Achiever Award", one of the most prestigious RPG Group Annual Awards, for his outstanding performance and commitment towards KEC.
Earlier in his career at KEC, he has held many leading top managerial positions since the time he joined the company in September 2002 as the Chief Financial Officer. In 2006, he took over as Executive Director – International Transmission Business. In 2010, he was elevated as President – Transmission, managing the Domestic & International transmission Business including Supply Chain as well as responsible for SAE Tower's business since the time it was acquired in 2010. In 2013, his responsibility was extended to include KEC's power distribution business as well. As the President of T&D Business he managed the Supply Chain, Domestic and Global Transmission & Power Systems Businesses (Distribution) for KEC including SAE.
Mr. Kejriwal is also very active on the industry front, presently, he is the Chairman of Transmission Line Division of CII. In addition, he is the Executive Committee Member of the Afghanistan-India Chamber of Commerce and Industry (AICCI) jointly set up by the Federation of Indian Chambers of Commerce & Industry (FICCI) and the Afghanistan Chamber of Commerce & Industries (ACCI) as well as a Member of the CII Manufacturing Council 2015-16. Formerly, he was the Chairman of the International Business Division of Indian Electrical and Electronics Manufacturers' Association (IEEMA).
Mr. Kejriwal is a distinguished alumnus of the Kellogg School of Management, USA and Narsee Monjee Institute of Management Studies (NMIMS), India. He is also a meritorious Chartered Accountant and a Member of The Institute of Company Secretaries of India.